The Communications Committee develops information about the Union, our Contract, the negotiation process, Flight Attendant profession, and the aviation industry through media.  This committee provides communication with the membership through relevant channels including digital, print, web, and social media. 
Reps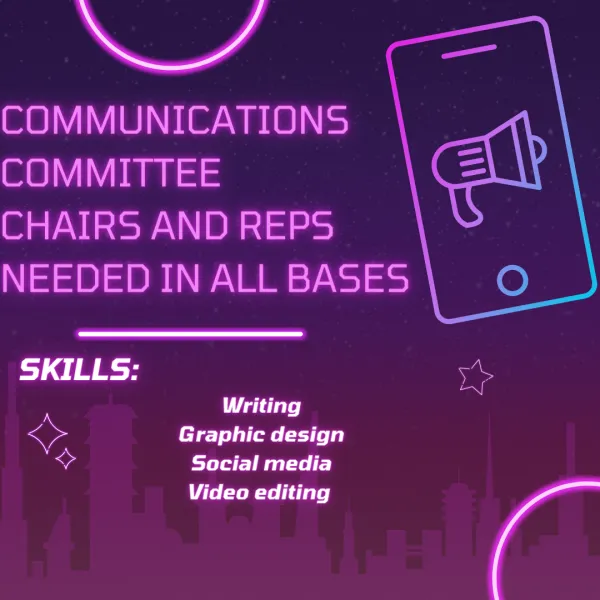 What we are looking for: 
Ability to attend monthly Communications Committee meetings.

Ability to maintain the confidentiality of sensitive and personal information.

Organizational skills

Written, digital & spoken communication skills.

Ability to edit and proof communications

Graphic design

Ability to work on short notice and deliver quick turnaround times

Knowledge of computer software including Microsoft Suite and Google Workspace

Knowledge of web design, development, and maintenance.

Membership Engagement

Conduct interviews, polling, and surveys and gather information.