What We Are Looking For!
Member in good standing

Knowledge of company policies and the current contract

Ability to attend regular committee meetings, as necessary

Ability to maintain the confidentiality of sensitive and personal information

Work on own initiative without direct supervision. 

Good organizational and communication skills

Knowledge of Microsoft Suite computer software 

Adherence to committee policies, procedures, and standards of ethical conduct

Willingness to do ongoing committee work on a volunteer basis
Have you been thinking about getting more involved?
Be the change you want to see! 
Please send your Letter of Intent!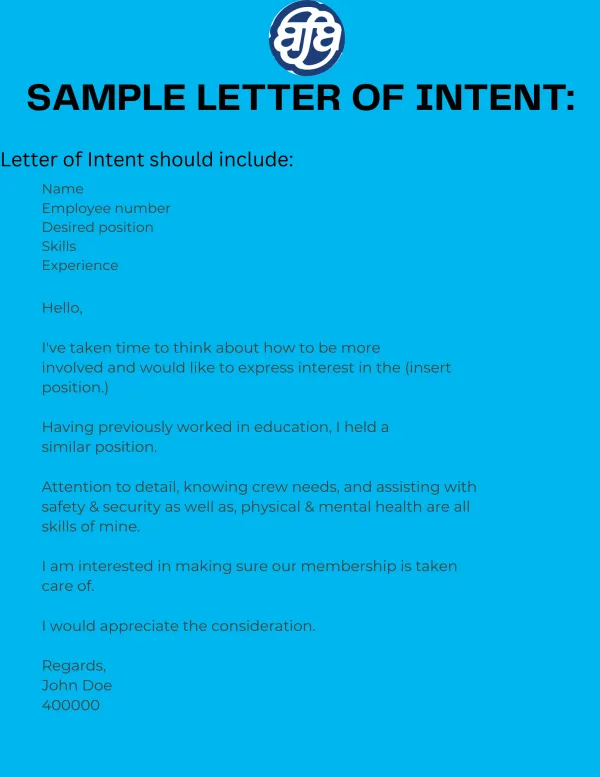 Council 71 Openings:
Email: [email protected]
Benefits Chair
Human Rights Chair
Social Media and Communications Chair
Grievance Reps
Scheduling Reps
Council 81 Openings:
Email: [email protected]
Cabin/Jump Seat
Communication
Government Affairs
Grievance
Human Rights
Membership Engagement 
Mentor
Safety
Scheduling
Council 85 Openings:
Email:[email protected]
Cabin/Jump Seat
Communication
Government Affairs
Grievance
Human Rights
Membership Engagement 
Mentor
Safety
Scheduling
Uniform